WHAT WE BRING ON THE TABLE
A new search engine concept that totally immerses you in a VR search experience and that gives your search a better, easier real world experience ultimately expanding the capabilities of your search into the Virtual Reality Environment.
CHARACTERISTICS
A Virtual Reality Search Engine with Changeable skins and other plug in modules like: Email, Assistant, VR Social, Streaming VR content, Games, Shopping, Gambling and more.
IMPLEMENTATION
The Virtual Reality Search Engine will be hosted using cloud services by Amazon's web services division. Amazon Web Services (AWS) allows rapid scalability, something that will come in handy as we grow, while keeping costs in line with real time usage. Keeping the services running smoothly is important and when new components launch or schedules call for an expected spike in usage, it will be imperative to be able to handle it seamlessly and that is why AWS was chosen.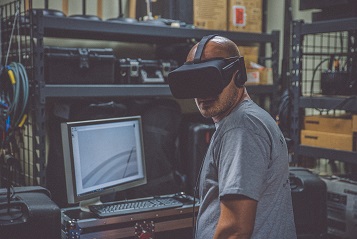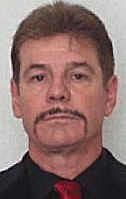 Gene Rineer
President and Co-Founder
In 1993, Gene Graduated for San Antonio College with a Degree in Electronics and went to work for Advanced Micro Devices in Austin. In 1997, Gene opened Jadekey Computers and ran a successful Computer and Software business. In 2004, Gene accepted a position in Spansion LLC in Austin as a Master Technician. In 2006, Gene took a position at Advanced Micro Devices as a Technical Engineer for Test14, using his well rounded knowledge in design, modification, and implementation of electrical and electronic devices.
Grineer
@kadoozavr.com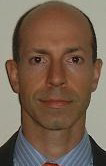 Harald van der Kam
CEO and Co-Founder
Harald has had a long career in the computer and public market field. In 1993, Harald graduated from Villanova University with a Bachelor's Degree 'Comprehensive' and a minor in Physics. Harald started his first company in 1995, a successful computer consulting firm. Shortly thereafter, he took a position with IOA Re, Inc. as a systems administrator. In the early 2000's he began studying the public markets, in particular, the small business over the counter market. 2005 rolled around and the opportunity opened up to develop his market knowledge into a full time endeavor. His IT and scientific backgrounds always active.
hvanderkam
@kadoozavr.com
(267) 242-0058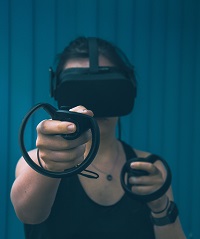 Gerard Banel
3D & VR Software Engineer
An expert in 3D and VR/AR software development, with more than 30 years in developing highly successful 3D applications. Extensive experience developing VR and AR applications (Vive HTC / Oculus Go and Quest / Unity / C# / Multi-Player / Blender.)
Creator - Adventure VR
Designs multi-player VR games
Founder & Principle developer - Syflex LLC
An extremely fast and stable 3D cloth simulation software that has been used in numerous blockbusters including The Lord of the Rings.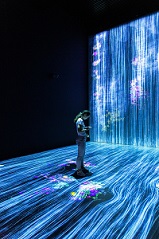 Ben Rayfield
A.I., Java, Javascript, lowlatency GPU coding, SQL
Computer manipulation guru, pushing technology boundaries. Tight coding efficiency expert. Programming language developer. Multiserver integration. Custom webcrawlers/search engine development.
Software Engineer - Disys/Microsoft
Software Engineer - Life3d
Software Engineer - Tata Consultancy Services